HVAC Services in League City
HEATING & AIR SOLUTIONS FOR HOMES & BUSINESSES IN GALVESTON COUNTY
If you're searching for a company you can trust to provide quality HVAC services in League City, look no further than SouthCoast Heat and Air. Our NATE-Certified team has over 25 years of combined experience, and we are committed to getting the job done right. We have effective solutions for you no matter what issue you are facing, whether it's a faulty AC or heating system, poor indoor air quality, leaky ductwork, or broken commercial HVAC equipment. 
Trust our experts for all your HVAC needs, including: 
Our licensed team will ensure you have everything you need to enjoy optimal comfort within your home or business. We'll take the time to walk you through your options and help you make the right choice for your needs and budget. If you're interested in keeping your HVAC equipment in great shape all year long, consider our Comfort Club Membership. This includes a 78-point inspection and thorough preventative service for your HVAC system. Your membership benefits will include discounts, dropped after-hours charges, and free leak checks.
Stay comfortable year-round with our SouthCoast Comfort Club. Learn about the great perks and benefits of being a member.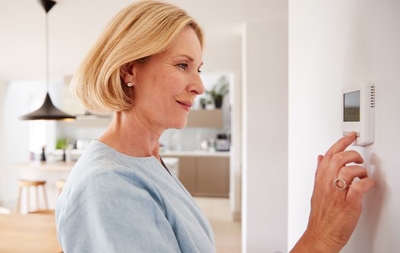 What Options Are Available to Improve Indoor Air Quality?
Did you know that indoor air can be up to 5 times more polluted than outdoor air? This is a scary reality, considering all the contaminants lurking in your home or business that can cause illness, exacerbate allergies and asthma, and even contribute to the development of various diseases. Then there's also the concern of your comfort. Too much humidity in the air, for example, can make your space feel hot and sticky, no matter how well your AC is performing. 
Fortunately, there is a range of products available to help poor indoor air quality, including: 
Different homes and businesses have unique air quality needs. To ensure you select and install the right products for your situation, we recommend scheduling a professional evaluation. After performing an air quality test, our experienced team will advise you on a solution that is best suited for your property. 
"Fantastic service! They got my old system running despite the multi-system failure. I could not be happier with the service."
How Often Ductwork Should Be Replaced
While ductwork can last up to 20 or 25 years, it's usually around the 15-year mark that air ducts begin to deteriorate. While air is still flowing through them, damaged ducts can significantly reduce your HVAC system's efficiency, which means higher energy bills. In some cases, the damage can be repaired. However, when ducts are beyond reparations, the prudent option is to have the ductwork replaced. 
Common signs that ductwork needs to be replaced include: 
If you are experiencing any of these issues, reach out to our professionals for an inspection of your ductwork. Once we evaluate the condition of your ducts, we'll advise you on the best way to proceed. If you are getting ready to install a new AC or heating system, and your ductwork is older and deteriorating, now would be a great time to consider installing new ducts.  
IS MOLD IN HVAC DANGEROUS?
Mold inside your HVAC units air ducts can be dangerous. People with asthma, younger children, or people weak immune systems may feel the impact more than others, so it is best to ensure you have regular ac maintenance. This will allow you to have a better indoor air quality and help keep your family safe from potential harm. 
No matter what comfort issues you may be facing, reach out to us today to get started!